Colorflame Birthday Candles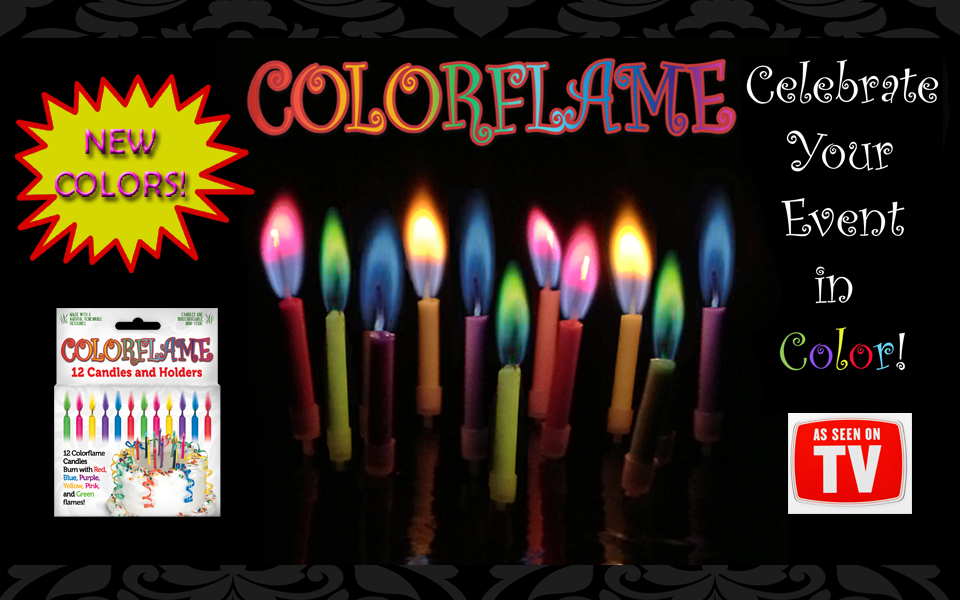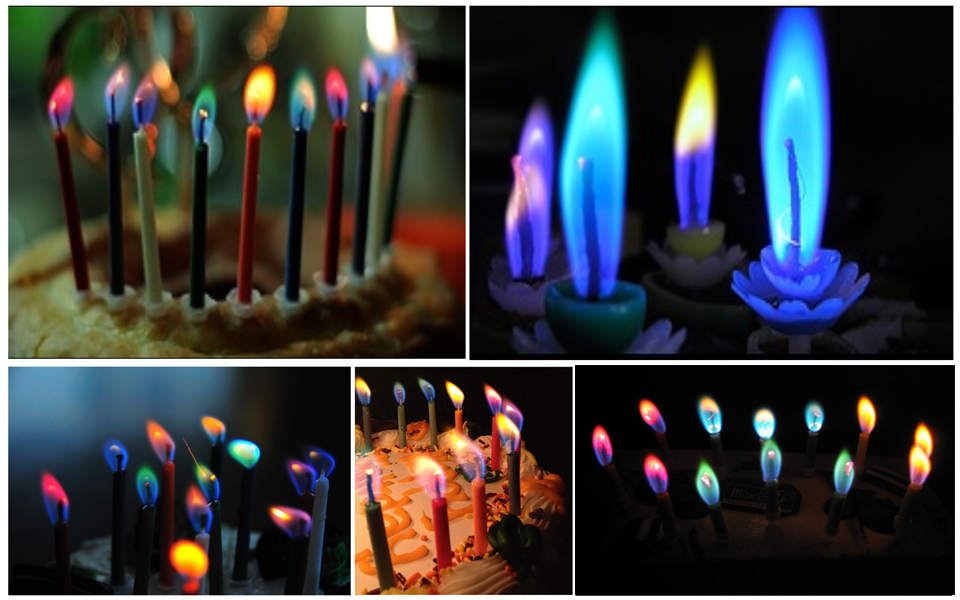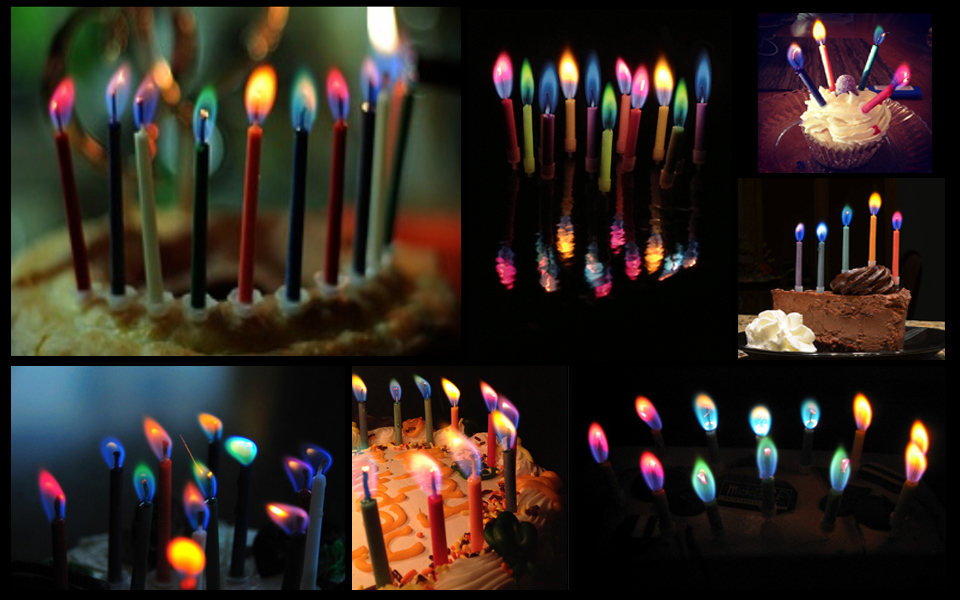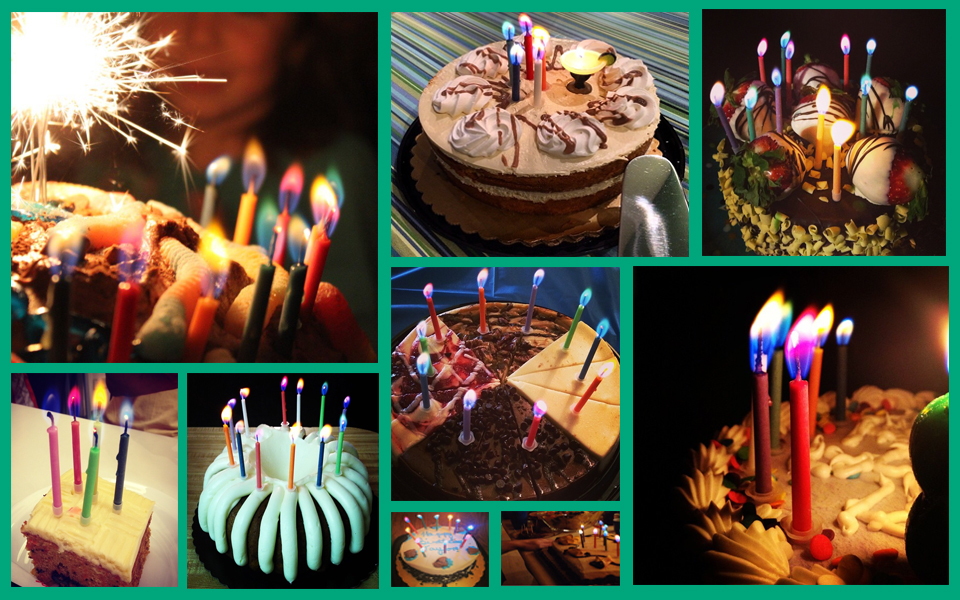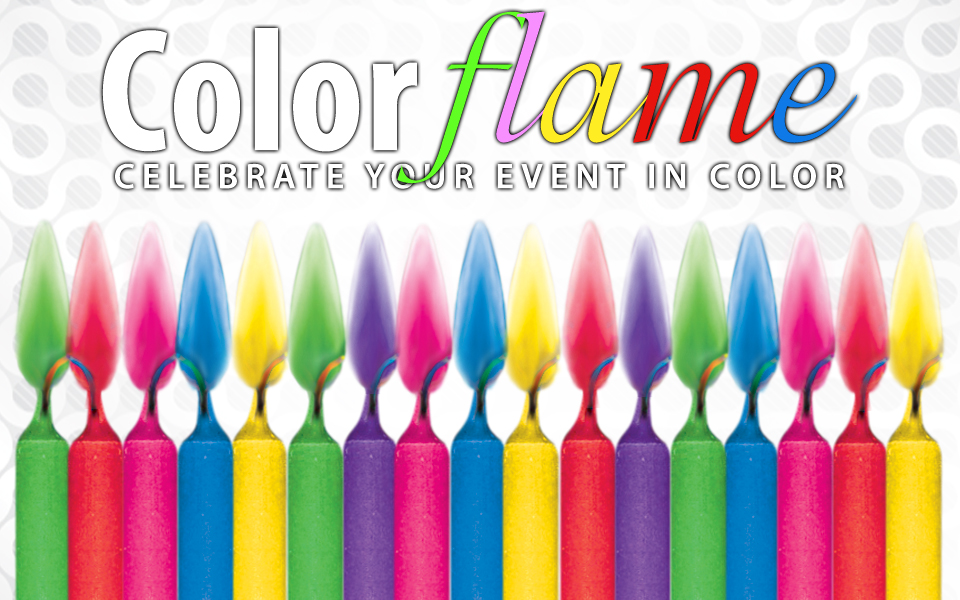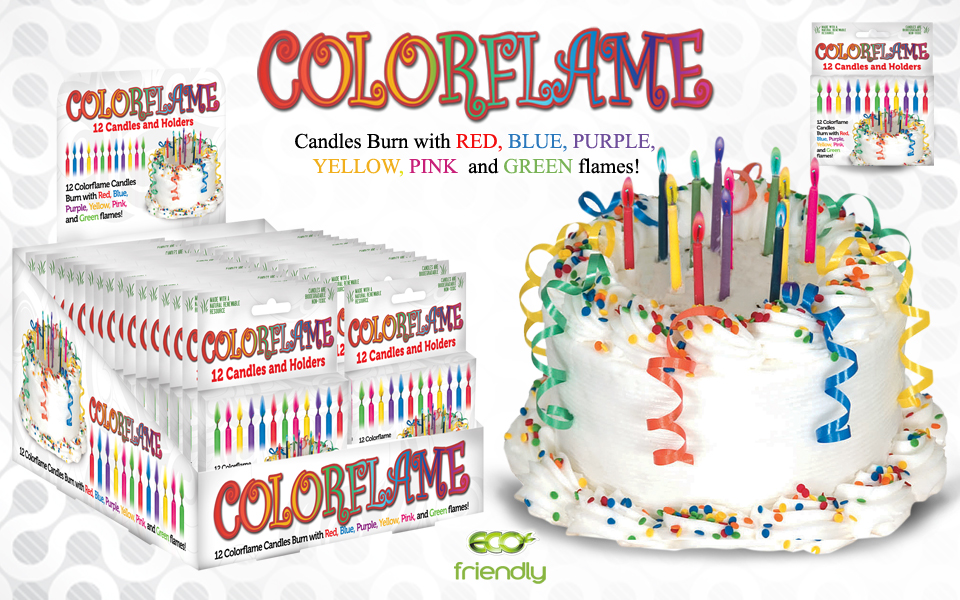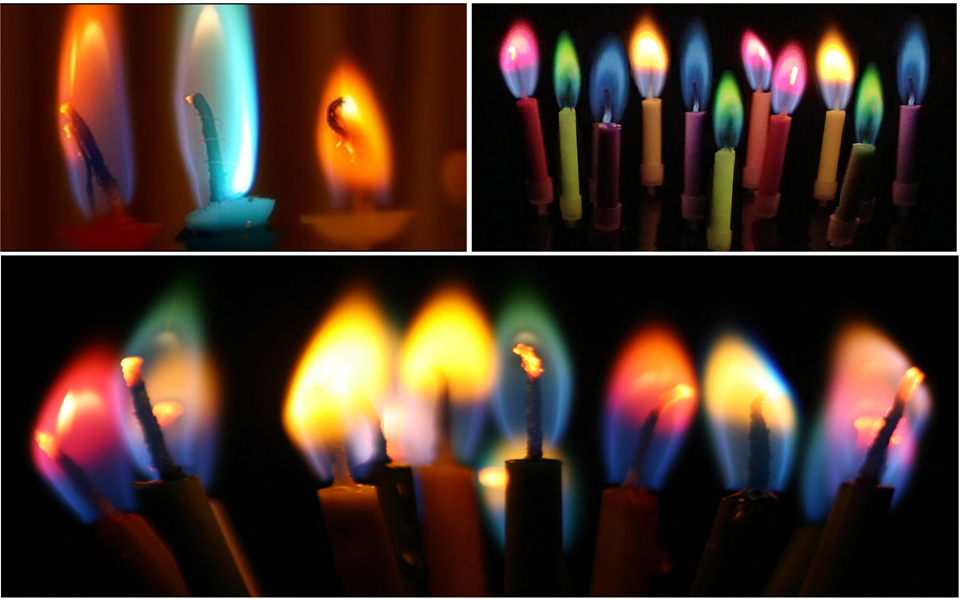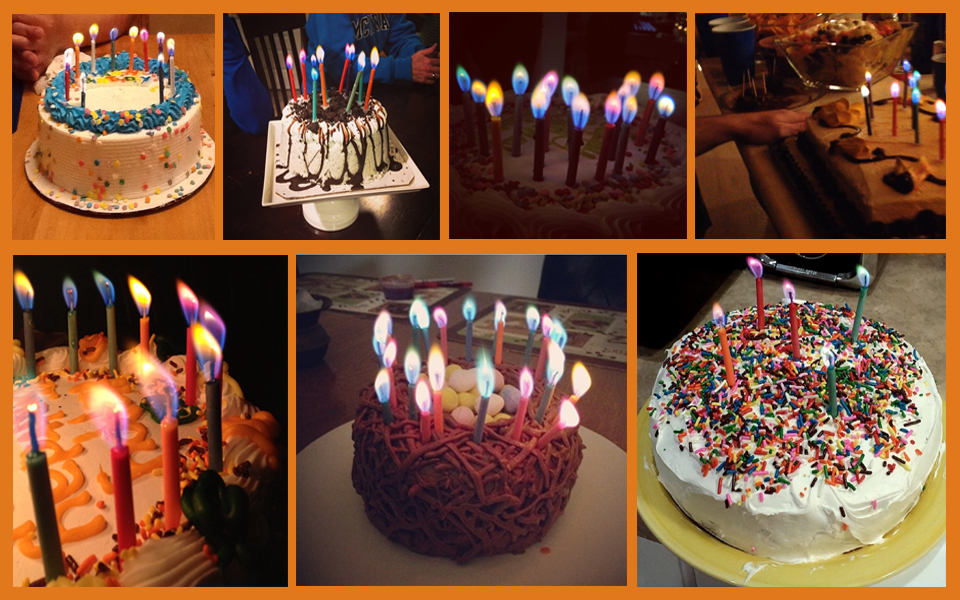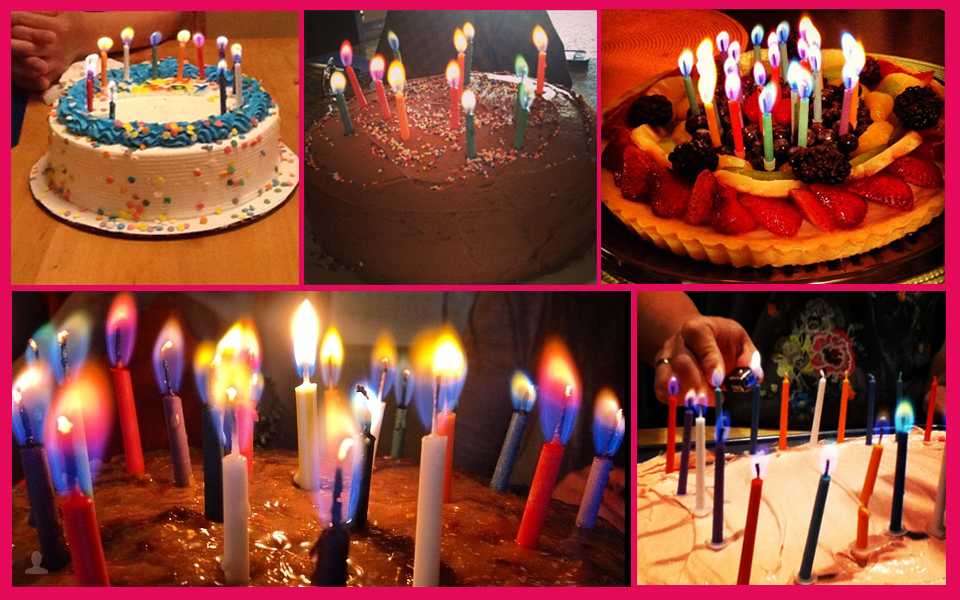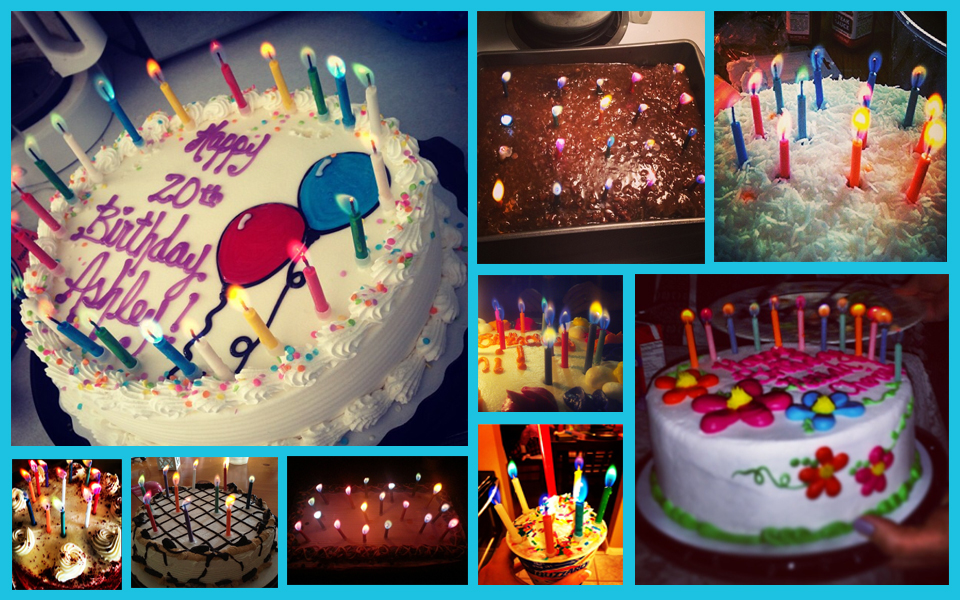 Celebrate your special occasions with Colorflame candles!
If you're looking for some color to spice up your cake situation, we've got you covered. Colorflame candles are an excellent way to add excitement to any birthday, special occasion or celebration. These candles are not only the most unique candles in the market but they are also made of natural renewable materials so they are right in line with today's movement of living "GREEN".
Colorflame birthday candles burn in
C
O
L
O
R
S
…
the actual flame burns in brilliant hues of
RED
,
BLUE
,
PURPLE
,
YELLOW
,
PINK
and
GREEN
!
Colorflame candles are great for any age or gender.

Candles burn in one of 6 delightful colors.

Candle flame colors: red, blue, purple, yellow, pink and green.

Made with non-toxic, water-soluble, biodegradable and environmentally friendly materials.

Includes: 12 candles and holders per package.

Dimensions: 2.25" tall; 0.18" diameter.

Approximately 8 minutes of burning time per candle.
Become a member of our family and contact us about wholesaling, jobbing, or distributing Colorflame products!